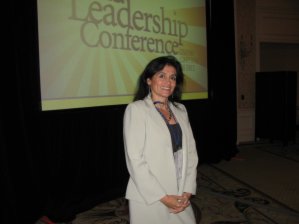 The world is changing every day!
It is changing on every level and the internet has made all these changes acceptable to all of us that want to succeed in the business world. So we just get out on the freeway of the business world and figure out how to run at high speed and try to make the right decisions the first time. Sometimes it does not work out that way and you end up right back where you started. This is where SORT THRU SOLUTIONS comes in to play. There is an old proverb that says: "In a multitude of counselors, there is wisdom".
Trial and error is just not the right way to do marketing anymore.
The internet causes so much awareness from everyone that you must be right with every marketing step that you take. There is no forgiveness if you start creating negative feedback. Once again SORT THRU SOLUTIONS is here to help you make every marketing step the right one to take.
Proper Marketing for Growth
Partner with the right marketing people that fits your company. We create brand and quality recognition along with good subconscious reasoning that creates market share growth. We guarantee this because we know how to accomplish grater marketing techniques for all categories of industry.
The most important thing we do for your business is, ask the WHY questions if you have not developed them already. Even if you have, we can most likely create more in depth and deep layered WHY questions that help develop a marketing plan that will have a strong foundation. We create a story board with a completely detailed plan that justifies expenditure to market gain.
When you create something good… there is somebody that wants to buy it!
I developed DOOZY WRAPS.COM five years ago, I applied  many years of advertising and graphic design experience to designing vehicle wraps that would successfully generate more business and attention to companies that used our designs.
We were designing and developing graphic communication and well planned branding programs that did in fact buy a place in peoples subconscious mind through this specialized media of wrapping vehicles. We like finding niche advertising avenues to develop into large arenas that generate new ways to increase business profit and growth.
I sold that concept four years ago to developed Sort Thru Solution a complete Marketing and Adverting company.
Sort Thru Solutions now is into strategic planning, website development, website design and hosting, advertising, public relations, internet marketing, direct marketing, trade shows and presentations and marketing materials development.
We have alliances and business associations with the right companies that can take your business to a higher level. Contact us for a meeting to discuss the direction you want your company to move up to.